About Signs and Plaques Direct U.K.
Signs and Plaques Direct U.K. have always strived to produce excellent work along with a friendly and professional customer service since the business started in 1984. We look forward to continuing that work with you.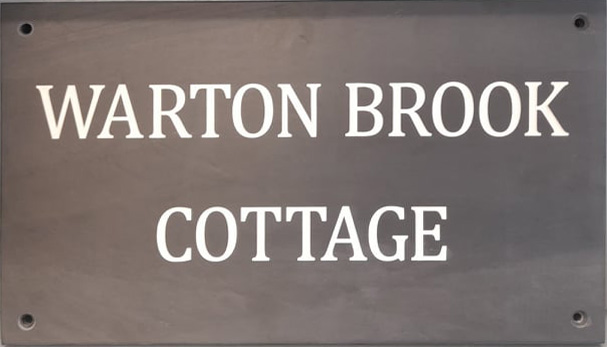 Reviews
"Signs and Plaques Direct have supplied us with bespoke brass plates for our rocking horses for many years and the attention to detail and quality of the final brass plaque has always been excellent."
Alison, Rocking Horse Works
"Thank you for your efficient quality service. The signs you have done for us are great, just what we wanted. "
Tony
"We have been purchasing various labels, signs etc for over 25 years, Products are always made to a good standard and delivered on time, Prices are good. Staff are very friendly and are always happy to help, Would defiantly recommend."
Kelly, Lyndex Recycling Systems
Sign & Plaque Designer
Use our online Sign and Plaque Designer to create custom made signs and plaques including Memorial Plaques, Commemorative Plaques, House Signs and Office / Business signs.
Office Signs
Office signs in Abet Laminate, 1.5 or 3mm think; 1mm brushed gold or silver aluminium or brushed gold and matt silver.

Industrial Signs
We are happy to quote for any order for industrial signs. Please contact us with details and quantities required.
Signs and Plaques Direct U.K.
Telephone: 07915 039002
Registered Office: 85 High Street
Newport Shropshire TF10 7AY